A SAHD and Food Blogger – Foodness Gracious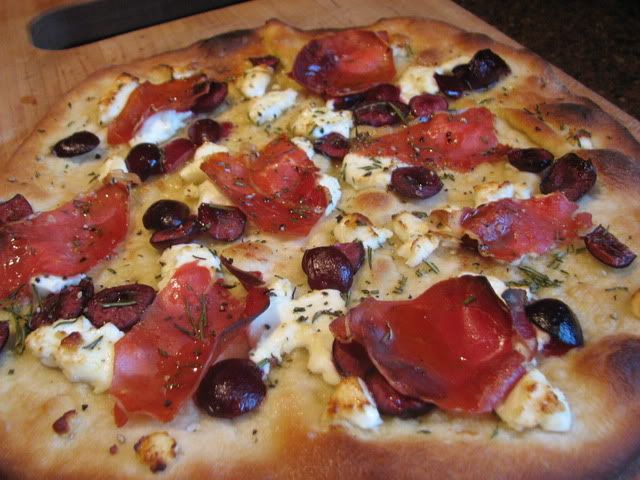 Three cheers to Gerry…my first stay at home dad food blogger interview! His food is homemade and his site is filled with recipes other dads (and moms too) must try. And Gerry loves to par-tay! He participates in blog linky parties, hosted at different blogs on the Internet and recently started his own that goes live every Monday. Read Right on!
I've not personally run into a stay at home dad that also food blogs…please talk to us about your blog and being a dad.
When our second child was on the way, my wife suggested we try having me stay at home and take care of baby Quinn and also be there for our 6-year-old daughter, Miranda, who has Type 1 Diabetes. This took a lot of thought on my part as I have been working since the age of 16, so to give up a perfectly good job was scary for me. My first blog, One Dad and his Blog, came around after reading some friend's blogs and I thought I could document my new role in life. However, over time my personal blog started to incorporate more recipes than general life happenings. It was then I decided to make a new blog just for food, and Foodness Gracious was born.
If you had to pick one favorite sweet or savory food what would it be? Why?
A favorite sweet of mine will always be caramel, whether it's a chewy caramel maybe with some sea salt or a super rich caramel sauce on top of a creamy brioche bread pudding. Something as simple as sugar, butter, cream and vanilla should have its own room in the White House.
I see that you have started a new blog (linky) party on Monday's called Friday Night Drinks…tell us how you would like to see this newest blog venture of yours take shape.
After launching Foodness Gracious, I thought I could just sit back and watch the amount of followers increase, but nothing could be further from that. It takes a lot of hard work and time to make a blog be successful. With a food blog, not only do you make the food, but you have to sit down and write about it. Networking is a great tool for blogging and after participating in a few other linkys, I ended up getting to know more bloggers who became followers. I would like Friday Night Drinks to be a social hub for people to act just as they would if they went for a few drinks after work.
How do you roll in the kitchen with little ones under foot? What are some things that the kids do in the kitchen with you?
Quinn is only 16 months but he actually seems to like being in the kitchen more than the large, gated-off living room full of toys next door where I can keep an eye on him. He regularly will try to grab a sieve or some other kitchen gadget and run around the room with it. He's showing potential. Miranda is 6 and helps me mostly with any recipe that requires dumping stuff into my Kitchen Aid mixer. She follows instruction, but sometimes I catch her squeezing the mix in her hands as if she was at the beach. I think that's a sign she's having fun.
As I browsed through your blog one major thing jumped out at me…your food looks (and sounds) rustic, homemade and comforting. Tell us about how you came about the passion for cooking and serving good food.
Food must taste good. I have had many bland foods before and I just think, "why waste your time?" In an age where an ingredient list can be more than 30 items on a box, my aim is to keep food simple. At my first cooking job, I learned to always start with the freshest ingredients where possible and be able to taste every ingredient in the dish as you eat it. I also watched a lot of cooking programs on television as a child and would marvel at the great creations. I visit the grocery store every day which drives my wife crazy, but I honestly don't know what I'll make for dinner until that morning. I like to stay clear of frozen meals but could demolish a can of Pringles in 20 seconds!
Gerry Speirs is a husband and stay at home father to two wonderful children. When he's not with the kids he likes to play golf, eat good food, relax and of course keep up the content of his blog Foodness Gracious. It is with this blog that he discovers new challenges and tries to keep food simple and tasty.
♥ Check out Foodness Gracious on Facebook